The Civic Canopy is a community-based nonprofit focused on transforming how we solve society's big, sticky issues. They do this by engaging and connecting diverse groups of people seeking change in their community. The Canopy issued an RFP in order to select a team to redesign their website in a way that is modern, accessible, adheres to new brand standards, and is easily customized by a small team.
After our team was selected during the RFP process, we met with board members to discuss their needs of utilizing the website. The purpose of the redesign was to align content with new brand standards for a new, modern feel. Below is a before and after look at their site: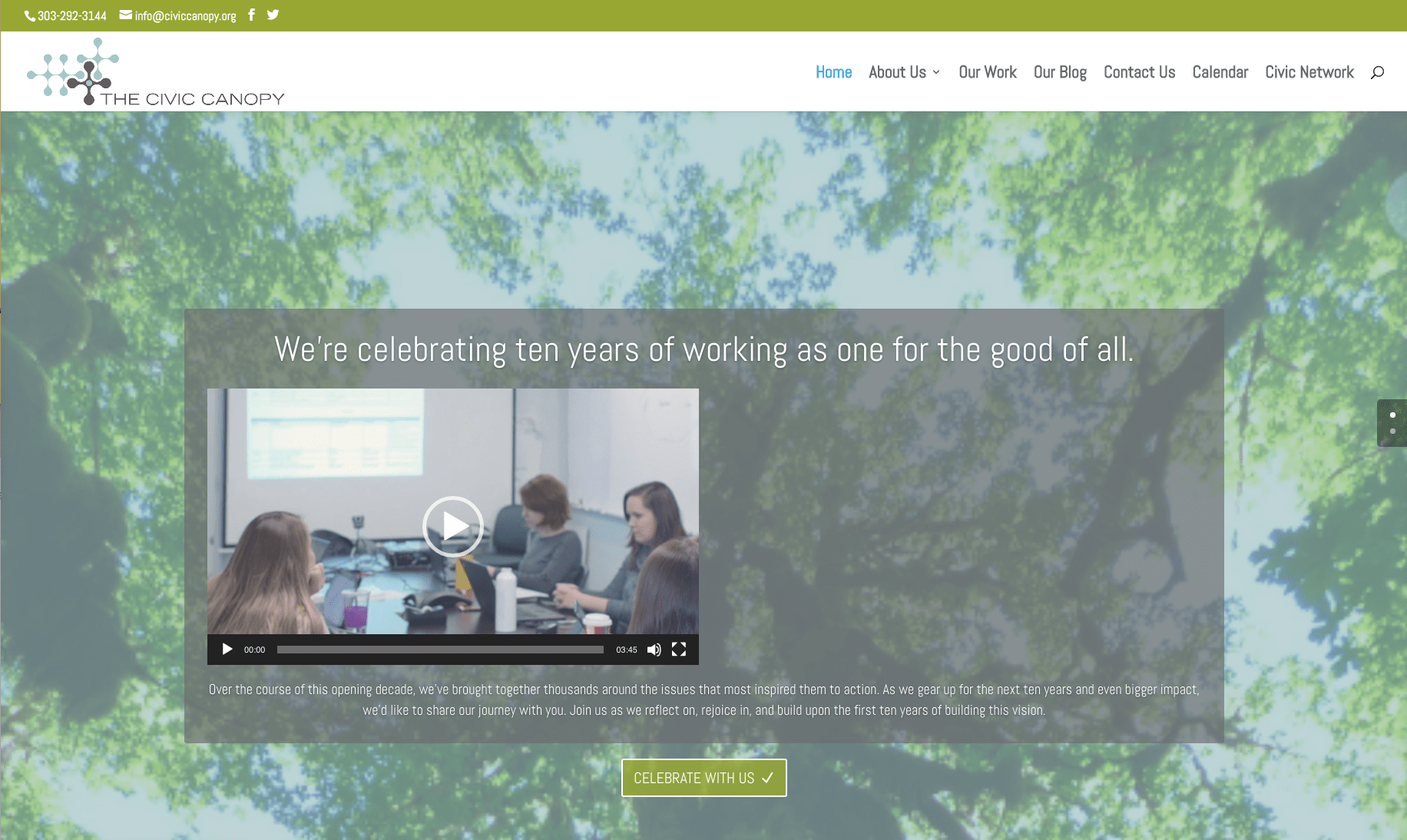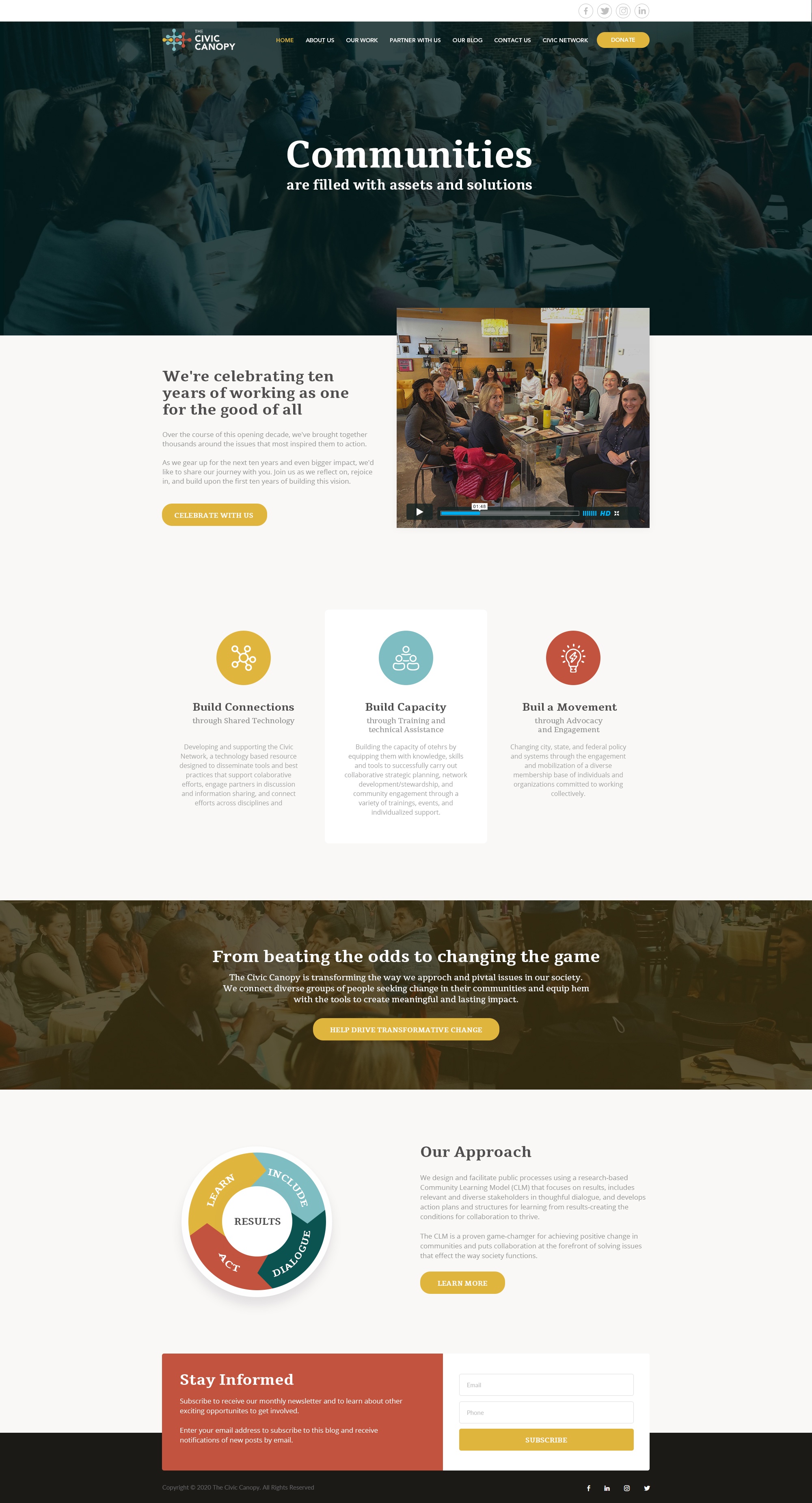 Leveraging our extensive experience in WordPress, we were able to help them reinvent themselves online. Using our talented team of designers and a newly created branding guide, we were able to see this project come to life. Their website is integrated with MailChimp to capture visitors and allow them to stay abreast of what's going on at Civic Canopy!