There's no magic formula for guaranteeing an increase in ranking on Google. Even Google themselves warns about working with companies that promise SEO results. If you come across a consultant or agency that guarantees SEO results, especially getting you to page 1 of Google, run far away!
While we cannot guarantee to get you on page 1, there are a few things we do to help you improve your chances of being found and ensure the needle is moving in your ranking:
SEO Optimization: We make sure your website is well-optimized for search engines. This means using/optimizing keywords throughout your content and ensuring that your site structure is easy for search engine crawlers to understand.
Backlink Acquisition: Start building links to your website from other high-quality websites. This will help improve your site's authority in the eyes of Google.
Content Marketing: Keep producing great content your target audience will want to read and share. 
Consistently doing all these things, you'll be well on your way to higher rankings in the search results. 
What can you guarantee?
I'm glad you asked. While we can't guarantee the results of your website, there are some things that we can guarantee:
Become intimately familiar with your goals

: At the beginning of your project, you should establish goals and what you are looking to accomplish. Things like increasing Newsletter sign-ups, gaining 5 new donors next quarter, or selling 5 new products per month are SMART goals and the basis of a winning website project. We all know there is no one-size fits all SEO strategy. The relationship is a collaborative effort to help you be successful.
Make Data Driven Decisions

: Data is an essential part of any decision-making process, but it's not always enough on its own. You use data in concert with a clear plan to inform decisions and avoid making uninformed or poor choices that could hurt your visibility over time.
Regular reporting and real-time data tracking

: You need transparent, regular results tracking for your SEO campaign. You can see how much progress has been made and receive reports on the effectiveness of different strategies over time! One way we provide this for our clients is using a real-time analytics dashboard: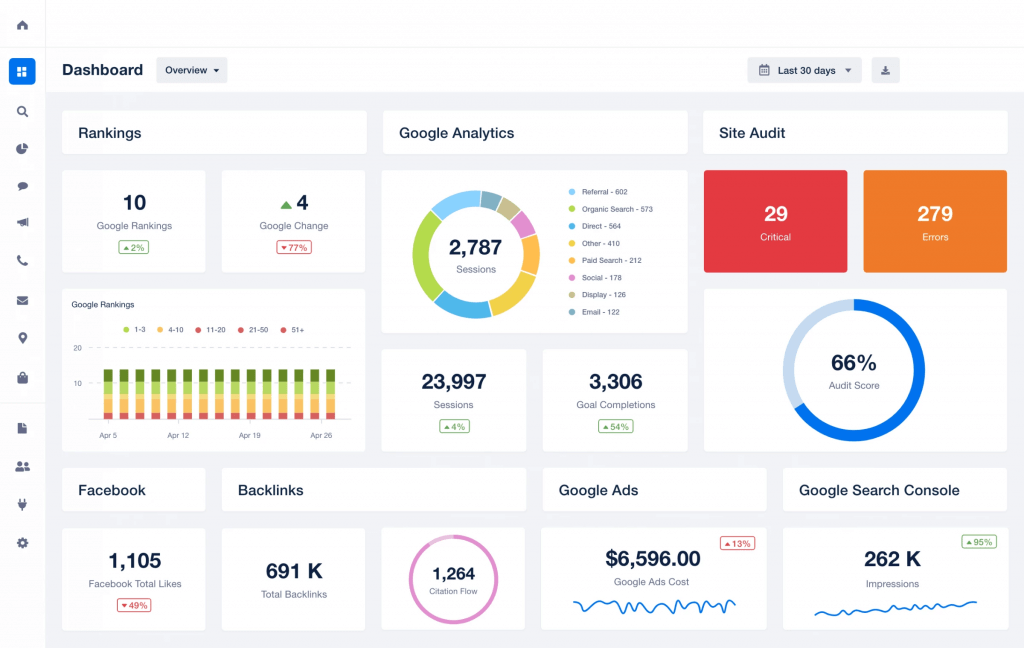 SEO is an ever-evolving concept. Even Google employees don't know what metrics are needed to get you to the top of Google. But if you've been in Digital Marketing long enough, you know content marketing is the foundation of a profitable marketing campaign.
Do not let any agency or consultant guarantee you on page 1 of Google. There are usually two things occurring: they are lying or using black hat tactics. Either way, run far, far away!
If you have any detailed questions about SEO or Digital Marketing, book a call with me, and I'll be glad to help!